A/V electroacoustic rework of baroque music
duration 50'
2019
Alberto Barberis - creation, composition, live electronics and visuals
Bera Romairone - saxophones
Rajan Craveri - generative visual algorithms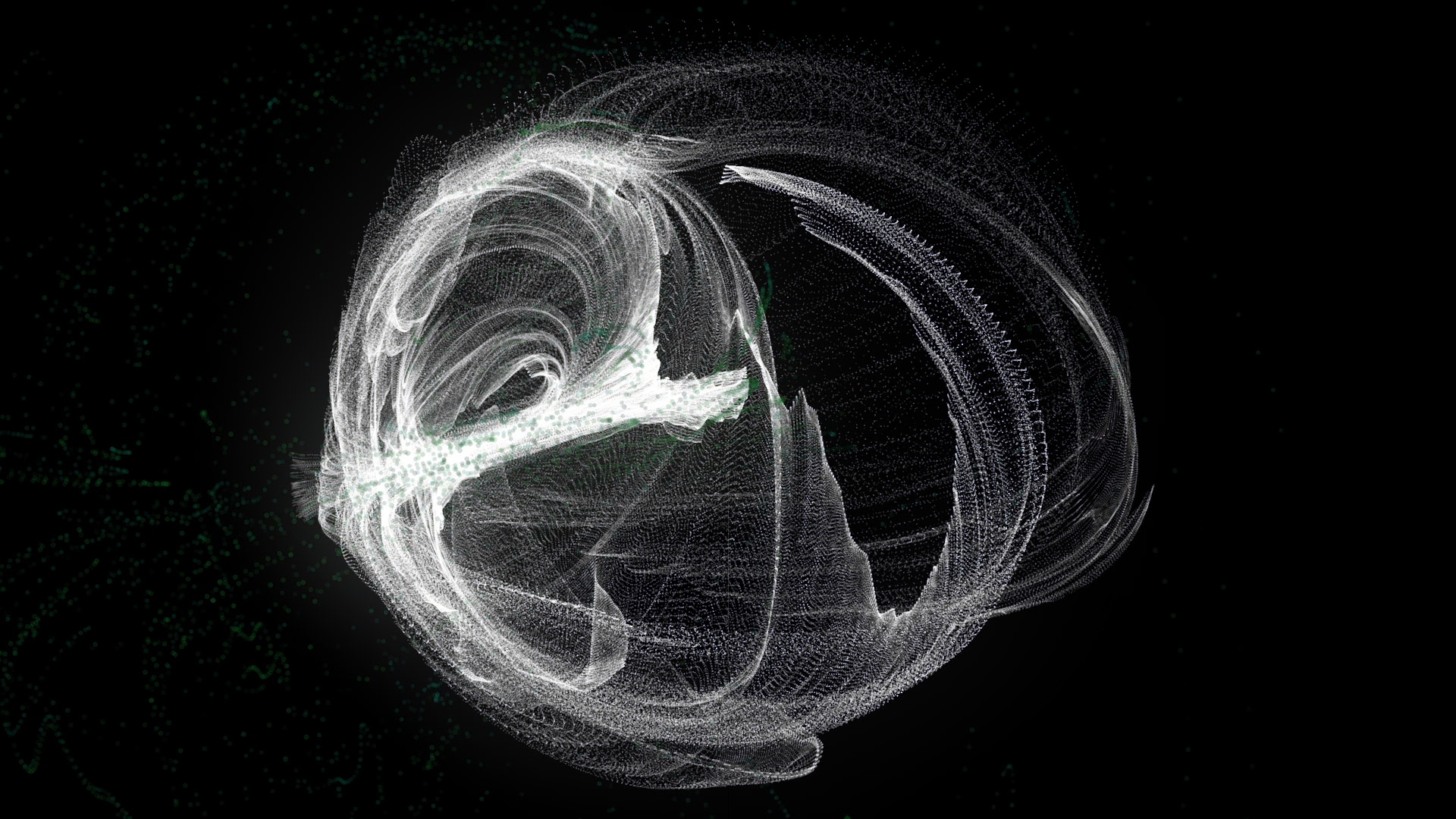 Oratorio Virtuale is an electroacoustic A/V rework of the baroque oratorio San Giovanni Battista composed in 1675 by Alessandro Stradella. An experience of strong impact. An act of rebellion of ancestral and proto-human forces, capable of renewing themselves, overcoming the hyper-technology domination.
Presented in Genoa (IT) in 2019 for
Forevergreen.fm
- Electropark,
Eutopia Ensemble
- Le Strade del Suono and Le vie del Barocco, Oratorio Virtuale has been performed internationally on several occasions (Italy, Russia, Spain, Argentine).
Stradella's opera tells the biblical story of the death of the prophet Saint John the Baptist at the behest of Salome. In Oratorio Virtuale the storytelling acquires an allegorical meaning, close to the pagan symbolism linked to the prophet: a hermit who, through the retirement into the desert, comes to experience a renewed light. The same light invoked by the pagans during the ancient initiatory rites of the sun's solstice. The ecstatic union of opposites: Sun-Moon, Fire-Water, Light-Shadow, Man-Woman, Good-Evil, Soul-Body.
In the 7 movements of the Oratorio Virtuale, fragments of the original baroque music undergo processes of electronic transfiguration, while the classical compositional elements are reshaped in an acoustic and electronic hybrid form. Together, the images of the original sounds generate an evolving real-time visual particle system. Thus, the physics of the ancient sounds inhabits a new hyper-technological 3D virtual space, which supports and sustains the electro-musical metamorphosis of the original storytelling, giving it a renewed expressive force.
Technology is placed at the service of the audio-video synesthetic relationship and the algorithm becomes the main tool for exploring the nucleus of the ancestral forces that the story refers to. The result is a vibrant work, ancient and modern, rich in iridescent electroacoustic textures that alternates moments of instrumental rarefaction with dramatic noise/IDM bursts, weaving a network of unexpected relationships with the original work and its meaning.
Copyright ©2022 Alberto Barberis.
All rights reserved.