for ensemble, live electronics and live visuals
duration 50'
2020
Matteo Manzitti / Alberto Barberis - creation, composition

with the Eutopia Ensemble

Elisa Azzarà - flute
Edoardo Lega - clarinet
Corinna Canzian - violin
Federico Bagnasco - doublebass
Valentina Messa - piano
Rajan Craveri - visuals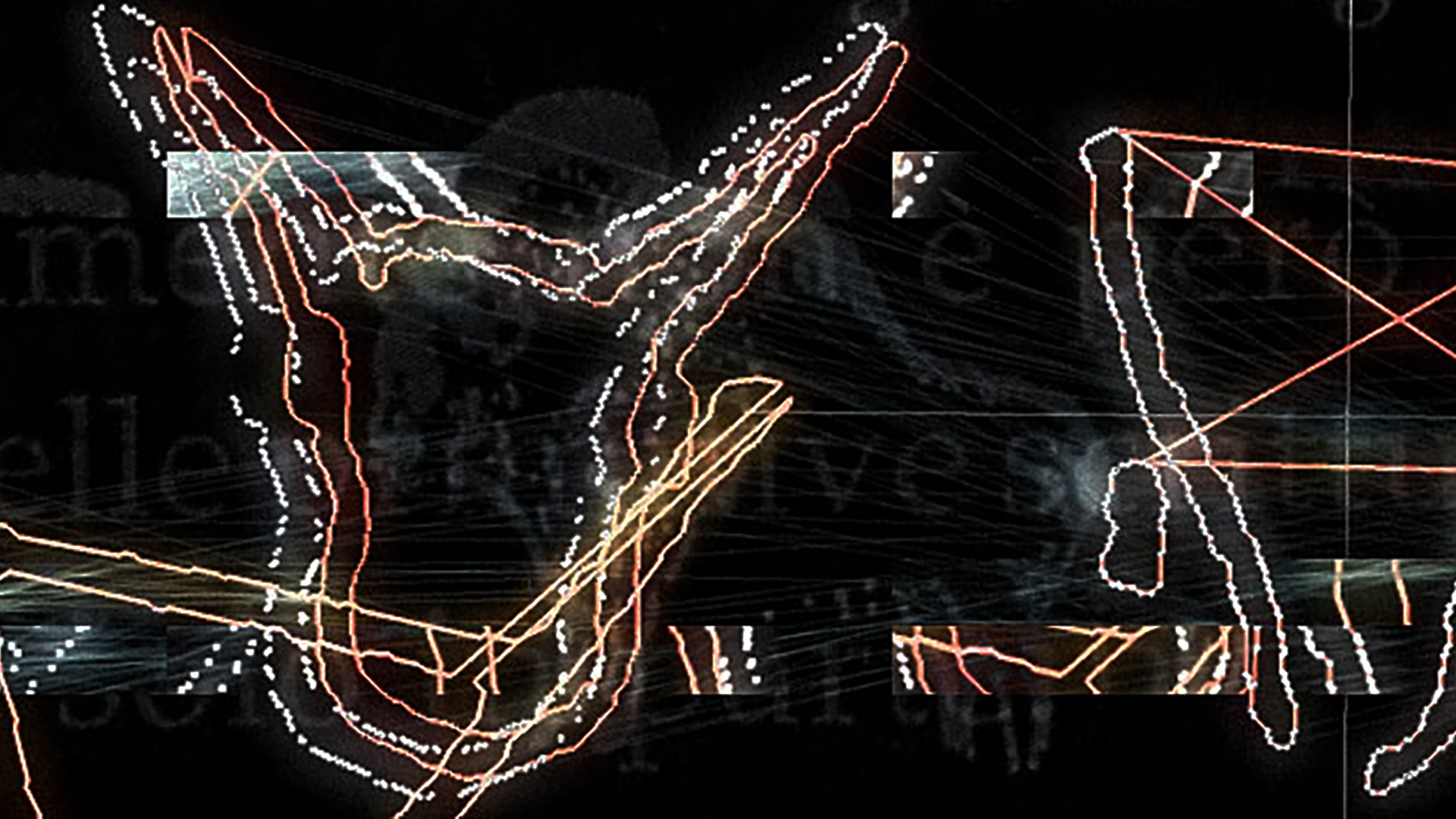 visual screenshot by Rajan Craveri
Alfred Kallir, universally known as one of the greatest researchers of alphabetical signs, showed the multifaceted nature of letters: "fallen images" before being the significant ingredients of the languages. Alfa-Beth intends to investigate the strength and properties of letters with a sound and visual dramaturgy of the alphabet. That "holding together", which is the main property of the letters, thus becomes the fulcrum of the work, not only because it is a "four hands" composition, but also because it sees the presence of the acoustic and the electronic, the vocal and the instrumental.
A live excerpt
B live excerpt
D live excerpt
Copyright ©2022 Alberto Barberis.
All rights reserved.